Welcome to the Frostbite Friendly League website.
14 Dec 2014. Hinchingbrooke Park - Race 3
Many thanks to Hunts AC for organising our 3rd race of the season. A little muddy but a lovely day for a run.
Well done to Nene Valley Harriers winning both the junior and senior races. NVH remain top of the senior overall league positions but move up from 2nd to top in the juniors.
On behalf of everyone involved with the Frostbite Friendly League have a great Christmas and a Happy New Year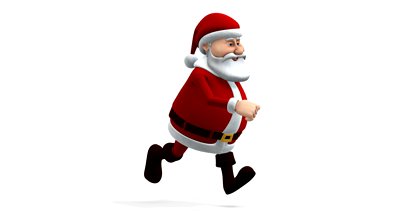 Individual results from race 3 HERE
Team results after race 3 HERE
Results from round 3 - Hunts AC, Hinchingbrooke Park - 14 Dec 2014
Seniors
Juniors
Position
Club
Race Points
League Points
Position
Club
Race Points
League Points
1
NVH
502
16
1
NVH
66
15
2
Hunts AC
566
15
2
PACTRAC
95
14
3
Riverside Runners
666
14
3
Riverside Runners
101
13
4
C&C
851
13
4
Hunts AC
111
12
5
March
961
12
5
BRJ
164
11
6
Werrington
1034
11
6
Bourne
187
10
7
Ramsey
1064
10
7
Ely
221
9
8
Eye
1130
9
8
March
275
8
9
BRJ
1136
8
9
Yaxley
283
7
10
PACTRAC
1183
7
10
Werrington
290
6
11
Yaxley
1222
6
11
Ramsey
350
5
12
Ely
1304
5
12
Thorney
500
4
13
Fenland
1532
4
13
C&C
665
3
14
Bushfield
1640
3
14
Eye
709
2
15
Thorney
1803
2
15
Bushfield
861
1
16
Bourne
1920
1
Overall League position after 3 Races - 14 Dec 2014
Seniors
Juniors
Position
Club
Race Points
League Points
Position
Club
Race Points
League Points
1
NVH
1793
46
1
NVH
186
43
2
Hunts AC
1871
45
2
Riverside Runners
251
42
3
Riverside Runners
2065
42
3
PACTRAC
359
39
4
Yaxley
2843
34
4
Hunts AC
297
38
5
March
3141
32
5
BRJ
543
32
6
Werrington
3531
28
6
Werrington
813
25
7
BRJ
3536
27
7
March
993
22
8
Ely
3410
26
8
Bourne
1117
22
9
PACTRAC
3505
26
9
Ely
929
21
10
Ramsey
3503
25
10
Yaxley
994
21
11
C&C
4584
23
11
C&C
1256
19
12
Fenland
4666
13
12
Ramsey
1127
16
13
Eye
5122
13
13
Thorney
1422
11
14
Bushfield
4888
11
14
Eye
2121
6
15
Thorney
5253
10
15
Bushfield
2899
3
16
Bourne
5726
7
Fixtures for the 2014-15 season
All races: Junior start 10:15, Senior Start 11:00
Frostbite Friendly League Secretary
Adrian Jarvis
Tel: 01480 475717